Creating a user account
It's great that you've made it to this page!
The first step in SmartAccounts is creating a new user account. You can do this very fast by following a few simple steps.
Creating a new user
To create a new user, go to https://sa.smartaccounts.eu/en/register, enter your email address and press "Create user". This email address will be your username and you'll use it to log in in the future.

Activating the user
We'll send an email to the address you provided. Open this email and click "Activate user". You will be taken to a page where you can set your login password. Enter a strong password and click "Activate". SmartAccounts will automatically log you in.
In the future, you can just go to sa.smartaccounts.eu to log in.
Language
To change the language of the application, click on the little flag icons in the top left corner of the login screen. Currently estonian and english are supported.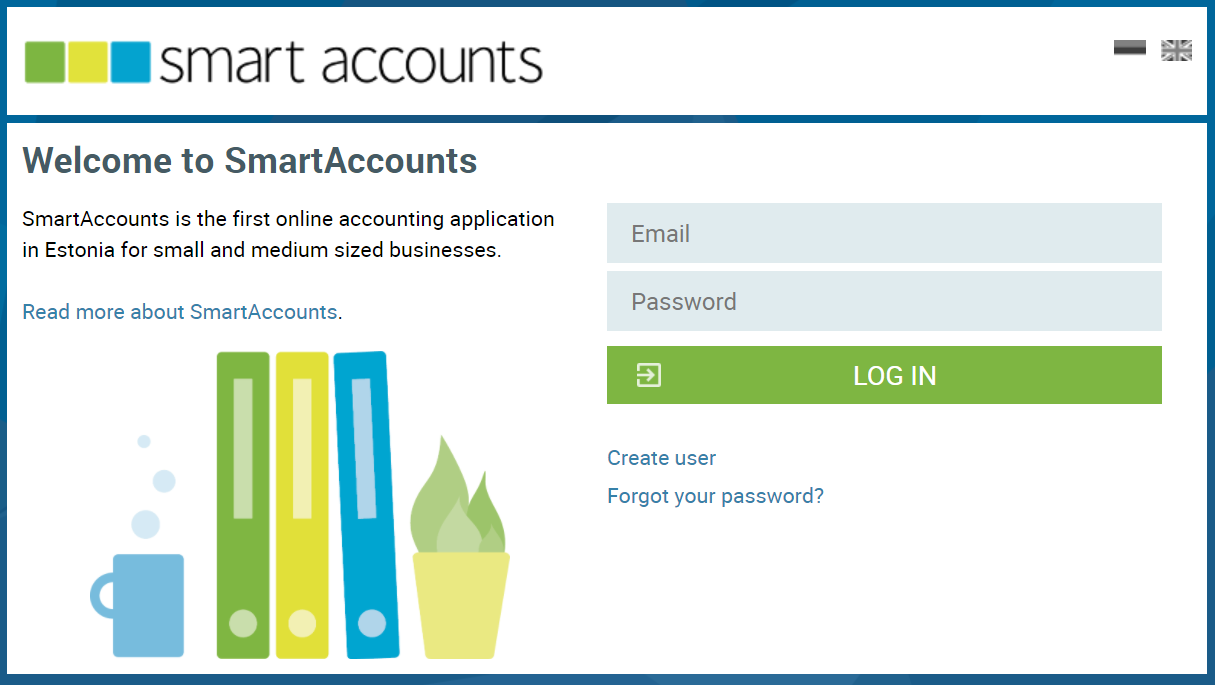 Customer Support
For further questions please contact us info@smartaccounts.eu
Sign up with SmartAccounts