Choosing the best accounting software for your business can be challenging. Make sure you understand your business's needs and know what features to look for before you start. The software you pick should provide a free trial. The free trial gives you an idea of how the software works and lets you make sure that all your requirements are met. 
Here you'll find a few tips to keep in mind when selecting accounting software and how to make the most of the free trial period.
1. Try out borderline cases
If your company has some complex processes and a need to keep specialized data, make sure you try these features out first. It's beneficial that the shortcomings are revealed during the trial period. This way it's possible to exclude unpleasant surprises in the future.  
*If you're having difficulties finding suitable solutions, please don't hesitate to contact our support team. We'll be more than happy to help and advise you.
2. Communicate with the support team
It's most likely that you'll need support at some point. So we suggest establishing a connection with the support team from early on. Based on the response time and quality of the feedback, you'll have a better understanding of the support options available.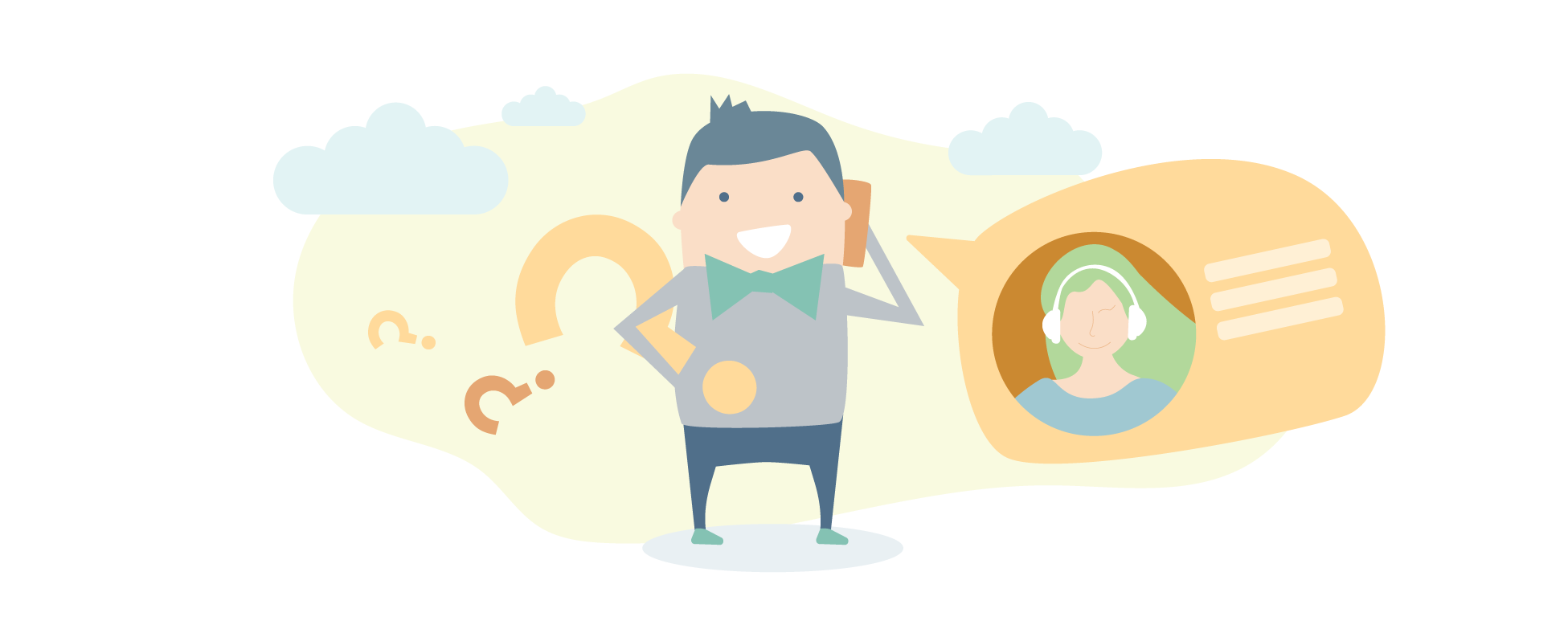 *SmartAccounts free customer support is available by email, phone or directly from the application via contact form.
3. Check out user guides
Our user guides are the most effective way to find quick answers, fix a problem independently, or to just find out useful information about software features. They provide information and instructions on how to use SmartAccounts successfully. Familiarize yourself with our user guides right from the beginning and see how comprehensive they are.
*SmartAccounts user guides are accessible directly from our software application, as well as on the homepage. We also suggest checking out our blog and our video guides on our Youtube channel.
4. Introduce the software to your co-workers
Introducing new software in a team can be tricky and a challenge in the beginning. That's why it's smart to introduce the software to your colleagues already during the trial period. Involving everyone in the process will help to adopt the software more easily.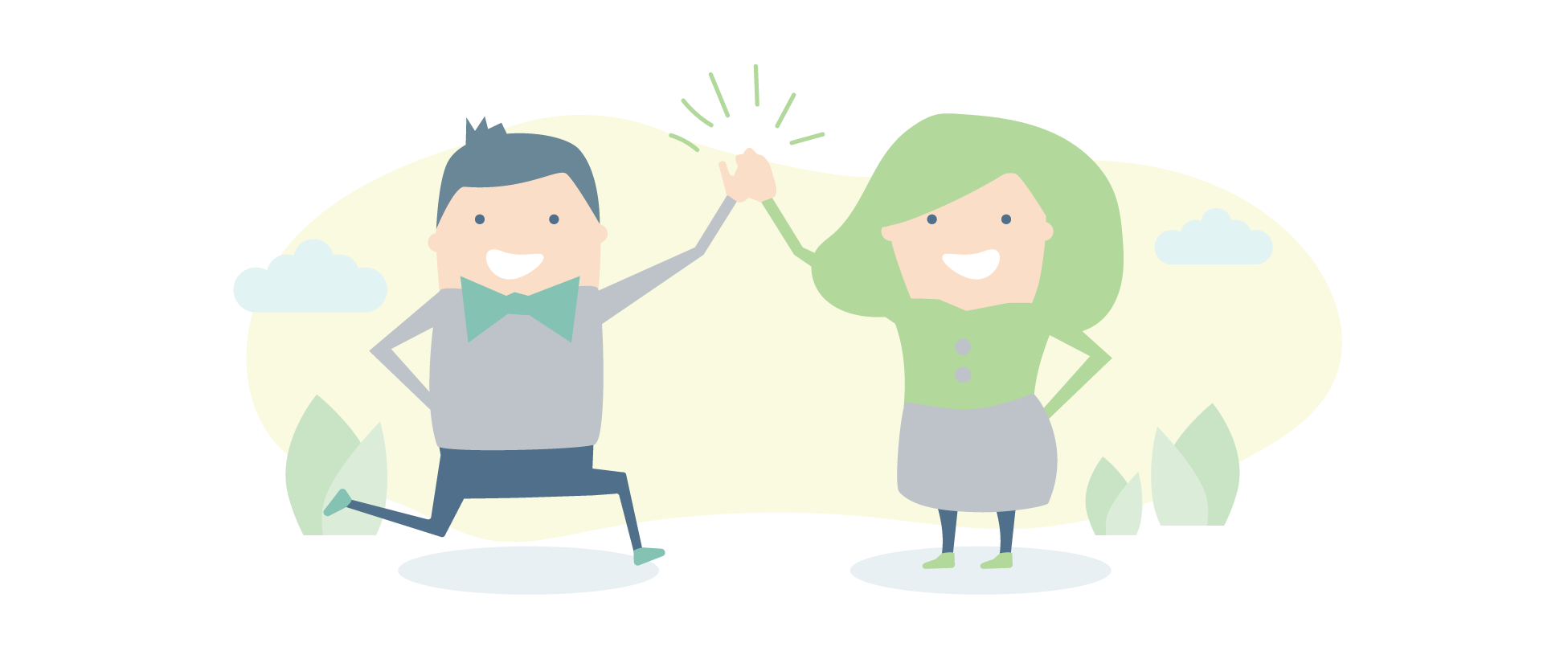 *SmartAccounts allows you to add an unlimited number of users for free during the trial and later on. New users can be added by clicking 'Settings' – 'Users & groups' in the menu.
5. Generate some reports
Monitoring the health of your business is vital. To keep track of your business's performance, choose software that is capable of generating all the reports that meet your company's needs. If you're used to working with specific reports, make sure that the new software has them.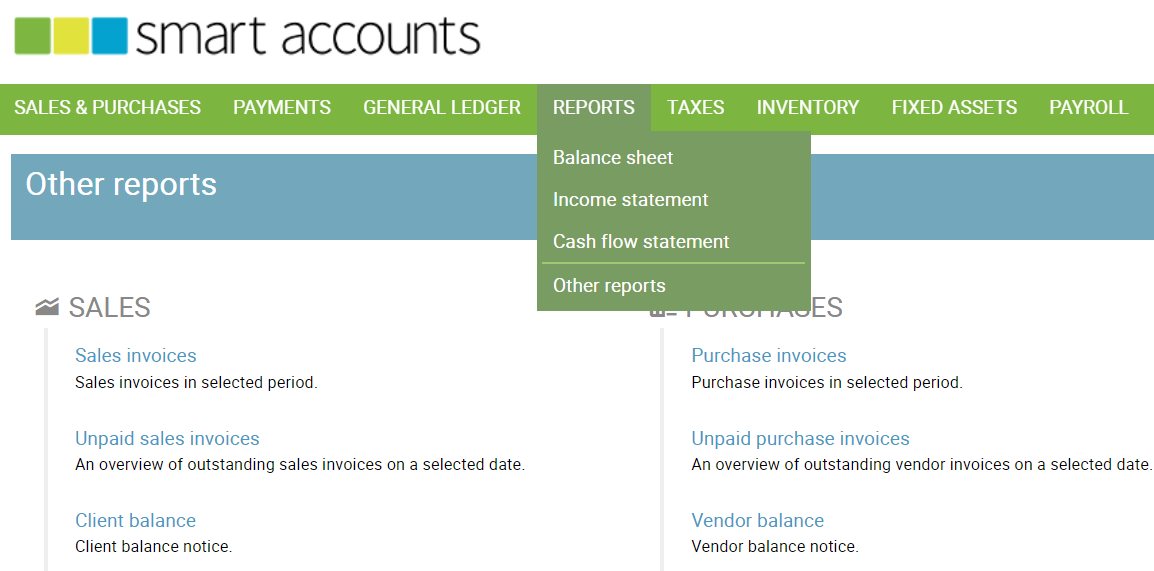 *SmartAccounts has all the major financial reports as well as countless additional reports. We suggest using real life data to make sure that your company's needs are covered.
6. Check out the configuration options
If you use custom document templates then it'd be good to check what options you have in the new software. Also find out how much you can customize other features, e.g. documentation numbering etc.
*In SmartAccounts you can design custom document templates as well as customize the invoice numbering scheme and change the generic numbering of documentation. Check out all the options under 'Settings' in the menu.
7. Learn what features to look for and how flexible the trial is
The trial is a perfect opportunity to get acquainted with the new software. The greatest benefit is gained when you can try out all the features, not only a limited part.
*In SmartAccounts you can try out all the features for free during the trial. We also offer the API service trial (API service means integrating your accounting with some other software). In SmartAccounts there is no need to manually enter initial balances. Also data can be entered into past periods.
8. What happens after the free trial
When test data is used during the trial, there's no need to keep the data later on. But when real life data is used during the trial, it's useful to know how to proceed after the trial.
*After the trial is up, you can choose one of the paid plans. If you find the software not suitable, no problem. All data entered during the trial will be securely stored in case you decide to come back in the future.
9. Take your time
Last but not least – take some time to get to know the software. 
Evaluate your accounting needs, prioritize features based on those needs, try out the free trial and choose the software that offers the features you require for the best accounting experience.
SmartAccounts
SmartAccounts offers a 30-day free trial. Try it! It's on us. You can have unlimited access to the software for 30 days with no commitments. You can cancel any time with no charges applied.
Sign up

Try out our software for free for 30-days

Have any questions or need help? Contact our support team