February Updates 2018
Our latest update contains two new awesome features and a couple of smaller additions.
Here´s a summary of SmartAccounts new features released in February:
Purchase orders
New report – Vacation Day Summary Report
Inactive items not shown in item list (Purchase/Sales – Items)
Possibility to divide the extra expense in purchase invoices by sum
New API feature – inactivate object.
Purchase orders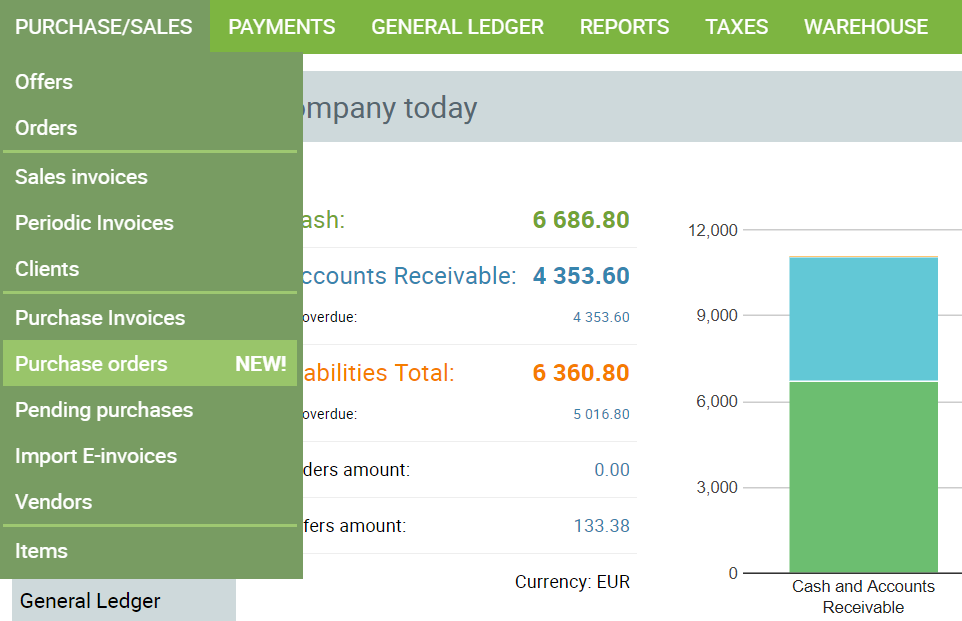 New awesome feature – Purchase orders – now available! Purchase orders module helps you control your purchases, organise your inventory better and track your orders to your vendors.
You can easily create a purchase invoice, incoming warehouse movement or sales invoice from the purchase order with just a press of a button. It is indeed as easy as it sounds.
The appearance and structure of purchase orders screen are similar to client orders and purchase invoices.
Tracking your order is easy. Once purchase invoice or warehouse movement is created from your purchase order inventory level and the number of received items on the purchase order are automatically updated.
Vacation day summary report
Vacation day summary report gives you a good overview of the unused annual leave balance of your workers and shows you the monetary value of unused days as well. It´s a great tool for finding out the balance and recording the vacation accrual at the end of the accounting period of your company.

More…
From now on only active items are displayed in the item list by default (items are considered inactive if boxes "Active Sales Item" or "Active Purchase Item" are unchecked).

It was already possible to divide additional expenses of purchased warehouse items (transportation expenses for example) by row count and quantities. With our latest update the possibility to divide warehouse extra expenses by sum has been added as well.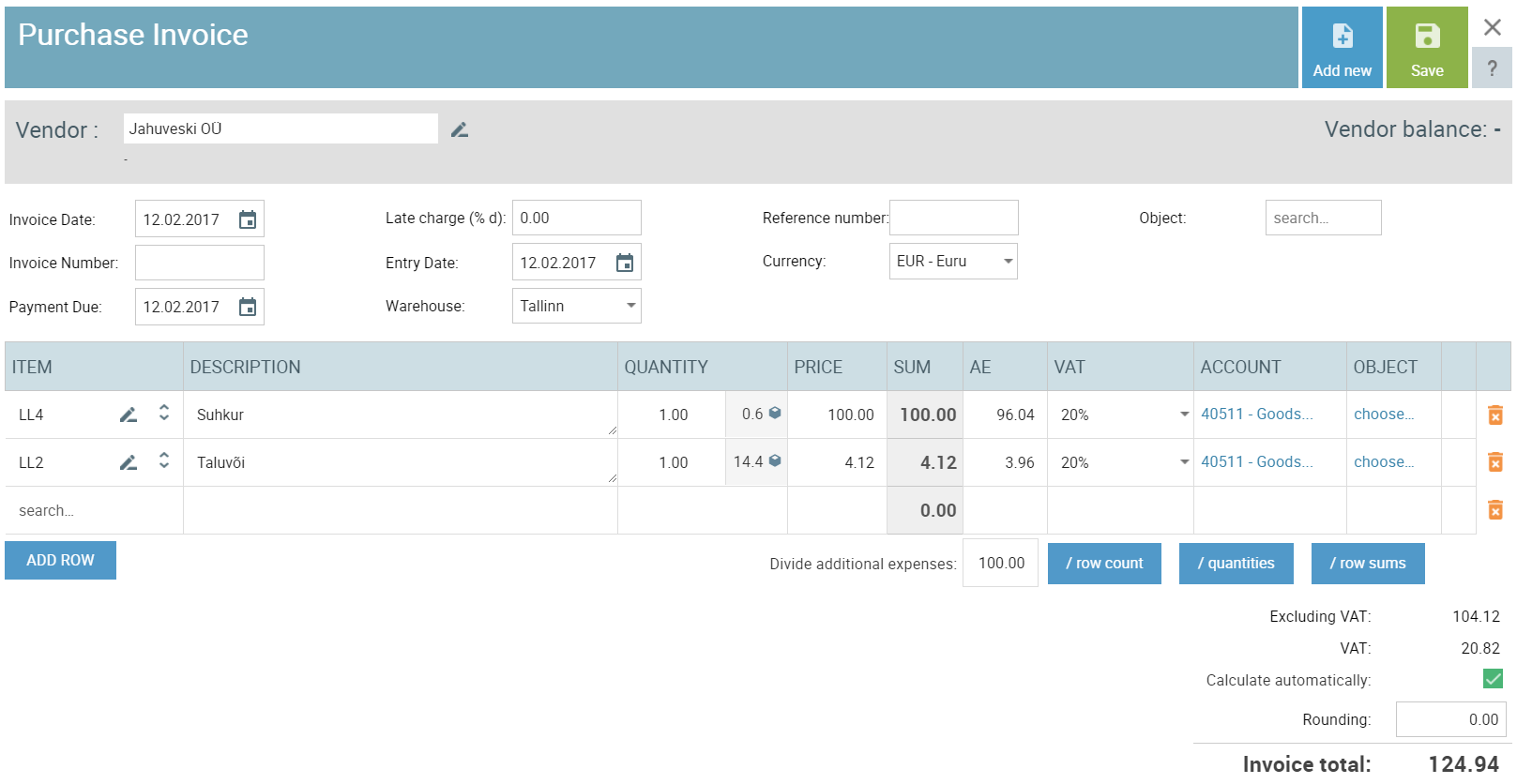 New API feature – inactivate objects through API.
For further assistance please contact our helpful support team info@smartaccounts.eu, 660 33 03.