A new VAT rate 'VAT on imports' has been added to the list of VAT rates. It should be used when paying VAT on importation on the basis of customs declaration to the customs agents.
It is advisable to keep records for VAT payable on imports on the separate account (not the default input VAT account), so you should use this VAT rate together with the account 'VAT paid on import' and default item 'VAT on imports'.
If you need to use 'VAT on import' please check if you have the appropriate account in the chart of accounts ('Settings' – 'Chart of Accounts') and an item in the item list ('Purchase/sales' – 'Items') if not, then please add these.
You start by adding the account in your chart of accounts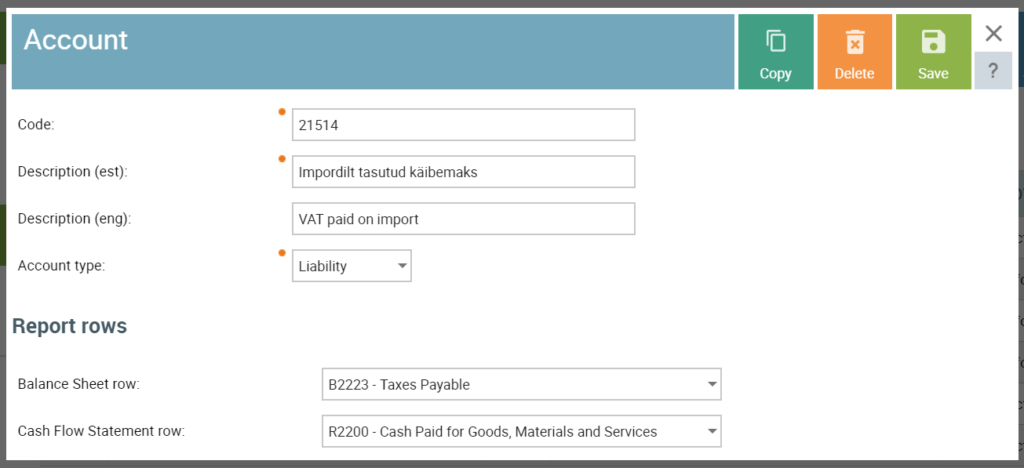 When you have the account set up you can now add the item to your purchase item list