Fixed asset sale
You can sell a fixed asset by creating a new sales invoice ('Sales & purchases' – 'Sales invoices' – 'Add new') and using the 'Fixed asset sales account' ('Fixed assets' – 'Fixed asset settings') on at least one of the invoice's rows.
Once all the data is entered correctly the invoice can be saved. During the saving process a pop-up dialog is displayed where you can choose the fixed assets you wish to dispose of.
If you press 'No', the sales invoice is saved but no fixed assets are affected. Pressing 'Cancel' will abort the saving process. If you choose all the sold fixed assets and press 'Yes', the sales invoice is saved and the assets disposed of.

You can open the affected fixed assets from the 'Linked documents' section.
Once you reach the fixed asset chart you can open the disposal from the 'Operations' section and it's automatic general ledger entry by selecting 'More' – 'Open entry' in the disposal's toolbar.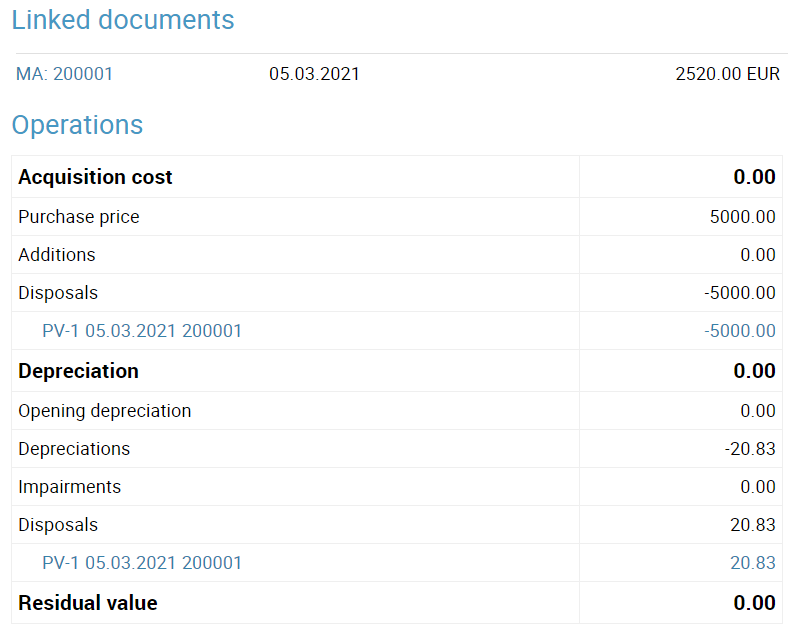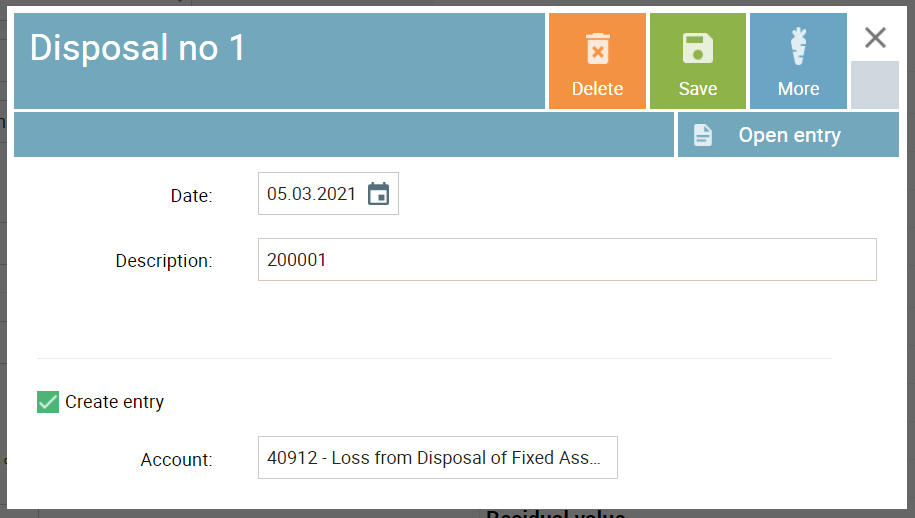 Read more about the disposal of fixed assets
Fixed asset sale