Adding your first company
After you first log in, you can immediately enter your company's data.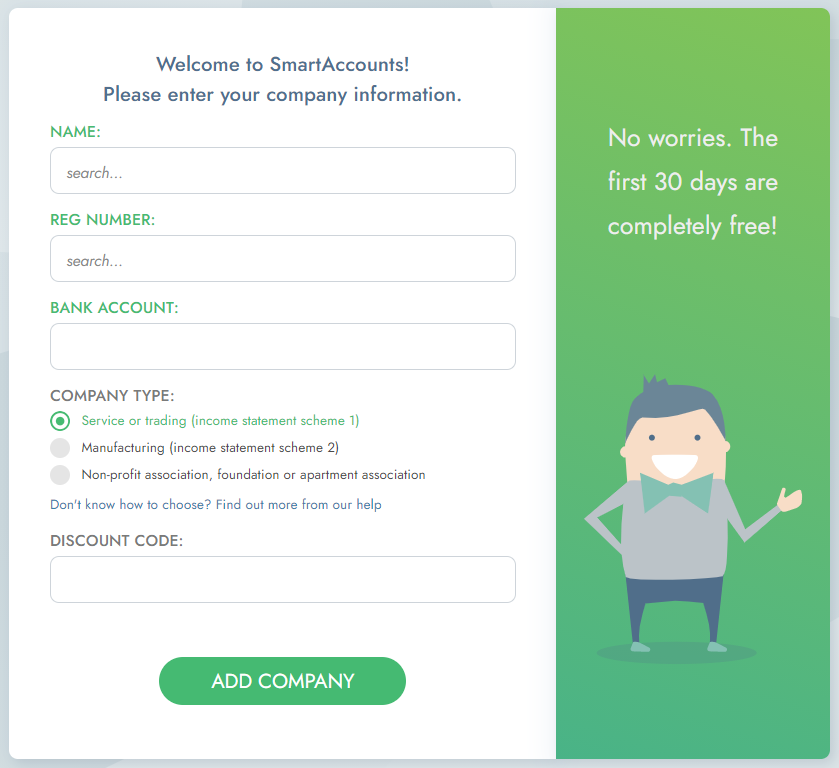 Main company data
Your company's main data can be automatically filled in from the e-Business Register if you enter part of it's name or registry code. You can also fill these fields manually but then the address and VAT number data is not imported automatically.
Company bank account
Enter your company's main bank account IBAN. Additional bank accounts may be added later in 'Settings' – 'Payments'.
Company type
Choose the type of your company. This selects the most suitable income statement scheme and chart of accounts for your business.
The first option is best suited for most companies but choose carefully. The selected income statement scheme can't be changed later! 
Please contact us if you discover you've chosen the wrong option. We'll close that company and you can add a new one.
The first option

is suitable for

smaller companies and service companies

where payroll and depreciation make up the majority of it's expenses.
The second option

fits larger

manufacturing companies

and gives a more detailed overview of the nature of it's expenses.
The non-profit option

has a chart of accounts and financial statements suitable for nonprofit organizations, foundations and associations

.
Discount code
If you have a SmartAccounts discount code, please enter it in this field.
Congratulations! Your company has been successfully created.
Additional data
You can enter additional information for the company by selecting 'Settings' – 'My companies' from the menu. There you can:
add or change the address and other contact information

enter or remove the VAT number

upload a logo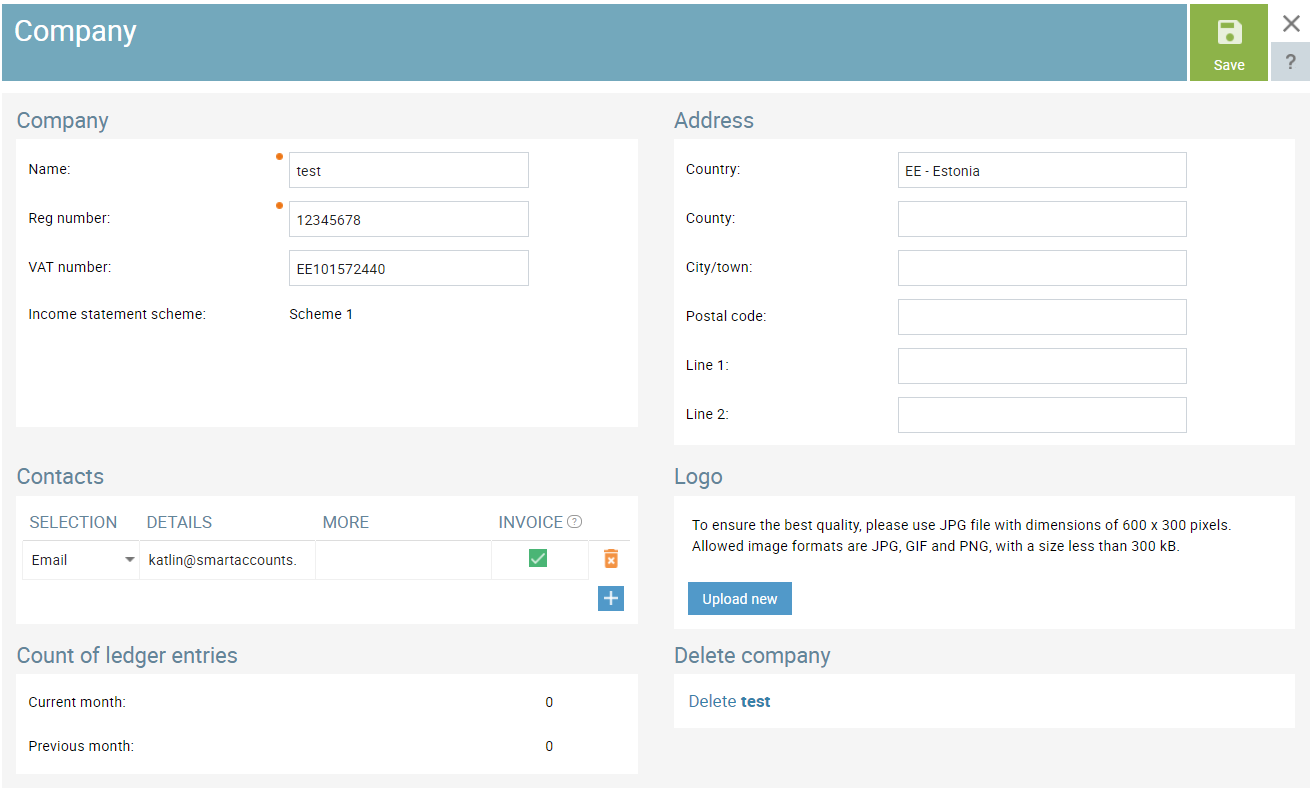 Adding your first company